Cultural weekend 1, centre spread (42 × 58 cm, Delftse Post, 3 June 2009). Click here for a larger version in pdf format.
Delft Year of Culture 2009, Cultural Weekend 1
Delft is treating its citizens and visitors to a one-year extended cultural program featuring 4 different Cultural Weekends, each with a specific theme, starting with Daily Rituals in Delft. Mark and Jan follow the program together, publishing their impressions in the local paper, the Delftse Post (with a circulation of 80,000). This is their first collaboration.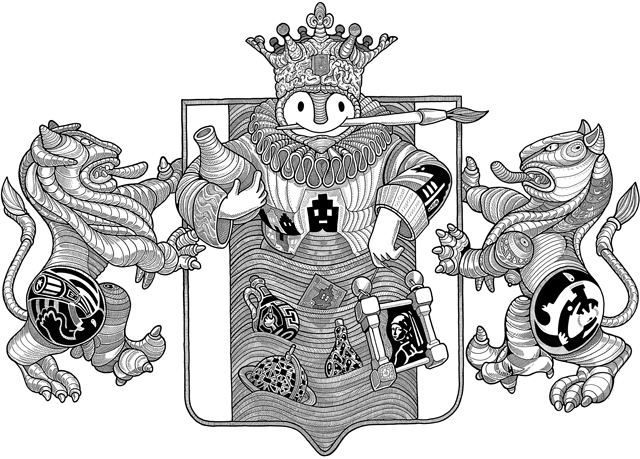 Cultural arms by Mark van Huystee, drawn using Rotring drafting pens.