Writing and drawing during the twenty-four hours session, October 2009.
24 hours Delft Central
Mark and Jan together published a book, 24 uur Delft Centraal (24 hours at Delft Central), which was created in a straight run of 24 hours. The idea was to observe people for twenty-four hours near the railway zone, the area where the Big Change is taking place: trains will soon be crossing Delft underground instead of overhead. Tourists and townsfolk alike will have to get used to the new View on Delft that is slowly evolving. Mark and Jan decided on Tuesday, 6 October 2009 as the day when it was all going to happen, come rain or shine. They would start at 5:30 in the morning, when the first regular train stops in Delft and the town slowly gets going. The idea was inspired partly by the work of Scott McCloud, the American comic artist who creates comics in 24 hours. He works in his studio, though, while Mark and Jan – warmly dressed – went to work outdoors near Delft Central station. At 5:15 a.m. Mark rang Jan's doorbell. The book was going to be made. Preferably 100 pages or more. It was dark outside. Together they walked to the station…
Sales
'24 uur Delft Centraal' can be ordered through this web site and costs 15 euros including postage and packing. Click here to order and click here for a preview.

Book-signing on 15 December 2009.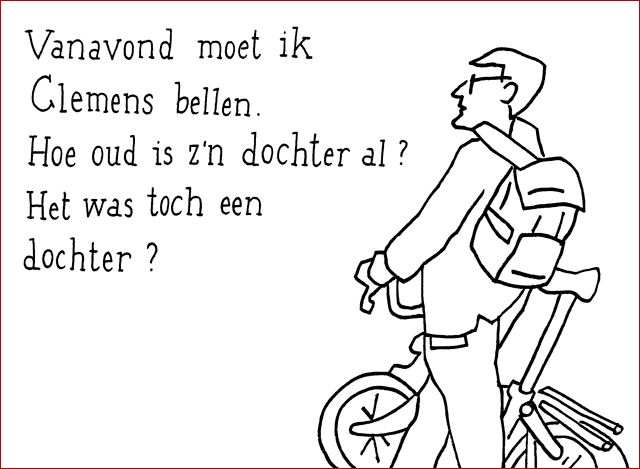 One of the book's 100 pages.

Drawing during the 24-hour session. Photography: Coen Dekkers.